There is so much more to having a website than just getting it designed and hosted. There is also SEO to think about although the vast majority of website owners end up hiring a company to do this kind of work on their behalf.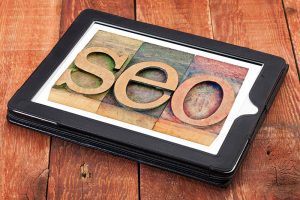 SEO is of course the way in which your website is made more visible to the search engines when people use certain keywords or phrases to ultimately find what your site is all about. It involves various methods and techniques that boost your presence online by the way of using keywords, social media signals, quality backlinks that help to make your site seem an authority on your chosen industry and much more.
However, there is a slight problem.
SEO is ever changing and this is something that the website owner needs to be aware of or else their site can go from the first page of a search result to absolute obscurity and the amount of organic traffic that you get drops accordingly.
So, What Happens?
Those nice people at Google are always looking at ways to create what they deem to be the perfect search, so they bring out updates to something called their algorithm. This is basically the way in which their systems determine the best results for certain keywords and by refining the search it is hoped that the person doing the search is going to be impressed by the results that they see.
In the past Google made changes to help eliminate sites that used rather underhand tactics as part of their SEO strategy as this helped to really boost websites that could only be described as being spam sites. It used to be the case that you carried out a search and the results at the top, which most people click on, were just full of links or adverts that made the website owner a lot of money and gave no real value to the individual that carried out the search.
The problem is that Google identify an issue and make changes, but they tend to be rather sweeping changes that means any website that has used certain tactics, even on a small scale, can be caught up in it all. What then happens is that every website is sent crashing down the results pages or, in some cases, Google puts the website into an online equivalent of a penalty box and they stay there until some time in the future which is entirely at their discretion.
As an example of what we mean here, it used to be the case that backlinks were King and it all came down to the number of links you had no matter the quality. That led to some websites buying links from link farms that were of poor quality, but they still counted.
These links were popular with websites that wanted to eventually be able to spam you or to hit you with all of those adverts, but they were also used by some genuine websites to give their SEO a bit of a boost, but on a smaller scale. Google then came along with a major change to the algorithm and changed how they viewed backlinks. They still saw them as being valuable, but it was more about the quality of the link rather than quantity.
Suddenly, and we really mean suddenly, websites that were ranking on the first page for some time vanished from view. People saw all of their hard work fall to pages where nobody ever looks and all at a whim because Google changed how they wanted the search to work.
The Problem Continues.
But you see, the problem is that Google are always making slight changes to the search. For example, in the middle of April 2015 they brought out something that has been given the moniker "Mobilegeddon" where the focus was on mobile search and websites being mobile friendly.
With this update, if your website does not provide a wonderful experience for mobile users, then your site is almost vanishing from mobile searches and when you consider how many people use smartphones or tablets that is quite serious.
What To Do?
These changes to the algorithm reflect how people change the way in which they access the Internet or how they search for terms. If you own a website it is important that you are aware, or at least use a company that is aware, of these changes in advance as Google does send out notification of what is to come so that changes can be made.
Failure to do so will result in lost traffic and lost revenue, which is crazy when you consider how easy it is to avoid this happening in the first place.
Keeping on top of the changes to the algorithm should, by rights, be automatic as you need to constantly be doing checks with SEO for your website to make sure that you are ranking as high as you could be for your budget. Changes by Google should not be feared, but embraced although ignore them at your peril because getting back to your original position may be harder than you think.