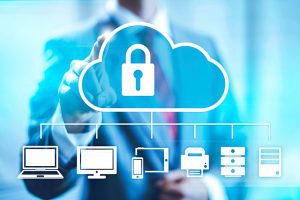 More and more companies are looking at receiving payments online, but with this comes its own sets of issues that really do need to be addressed at the earliest opportunity.
It used to be the case that people were largely terrified of buying something online as they were convinced that their payment details would be exposed and their bank accounts emptied. Nowadays, people are still wary, but there is a better understanding of how the entire process works and indeed people are better educated on what to look out for, and who to buy from.
However, that does not mean that you as a business can rest easy. Instead, due to the potential risk of payment details being exposed it is actually now more important than ever before that you understand the role that your security plays and the daily challenges that you could very well face.
The Risk That Is Out There.
The risk of your accounts being hacked still exist no matter the size of your company. If you thought that these kinds of things only happened to the likes of Sony, then think again because the people behind these attacks do not really care about that. They actually prefer the thrill of causing disruption of any kind and of course any payment details that they can obtain are going to be useful no matter how few there may be.
You only have to do a search online to see the kinds of websites that have been exposed to hackers to understand the problem and dangers that you face. Completely non-descript websites have seen their home page being defaced just so the hackers can claim another victory in whatever quest they are on. We are talking about simple blogs to small company websites right up to the major players such as Sony and everything in between
So, and sorry to say this, you are not exempt from this kind of attack and you need to take steps to secure your information especially if you are taking payments online.
Payments Are Attractive.
Credit card details are worth money on the dark web. That means any customer that you have coming through your payment system is also worth money, but there is another downside to your business.
Can you actually begin to imagine what it would do to your reputation if your payment system was found to not be secure and the details of your clients had been exposed? In all honesty, this could spell the end of your entire business especially if you use online payments as your source of income.
How could people trust you ever again if it is known that other people had their details stolen thanks to loopholes in your security being exploited just because you felt that you were too small for hackers to even be aware you exist? The short answer is that they could never trust you and who could blame them.
Your Best Way Forward.
This post is not intended to paint a bleak picture or to scare you. Instead, it is being used to highlight the importance of making sure that your payment system is indeed secure. The crazy part is that it is actually a lot easier than you think and it does not have to cost you a fortune in the process although this is clearly going to be money well spent since it could completely secure your business.
What your business needs is a complete Internet security overhaul and regular checks as well as updates to make sure that your system is secure and protected from all of the different threats that emerge on what feels like a daily basis. There are constant new exploits, new techniques being used, and of course it means that the security side of things also has to constantly change and adapt.
All of this translates into your business really needing the services of a company that not only understands the threats, but how to combat them before they even begin. You need a company that can look at your current setup and assess if it is good enough to withstand attacks and that any payment details that you collect are indeed secure.
This examination of your security has to be done on a regular basis due to the evolving nature of this threat and you need to remember that it is all for the sake of your customers. They want to see that padlock on the payment section that shows them it is secure to actually be true. They do not want to go through your website, pay you money for whatever it is that you offer, and then find out that they have been exposed to who knows what threat. In seconds your entire business can be threatened and the chances of recovery are slim.
Do yourself a favor and get your security checked out now before it is too late. You might think it is secure as you have not had any problems as of yet, but there is always the chance that this could change and you do not want to be caught sleeping because by then it will already be too late.