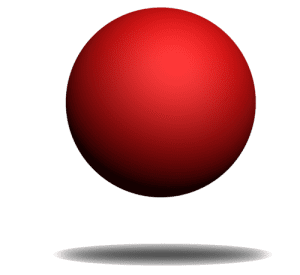 We have previously looked at a list of the most commonly used SEO terms that we feel you should be aware of and there have also been times in the past where we have studied a couple of the terms in their very own blog post. However, as the world of SEO is so vast and complicated, it does provide us with the opportunity to look at several of the others that do still play a role in the rather complex world of SEO.
Looking at the Bounce Rate Once Again.
In the other post we mentioned the concept of the bounce rate and this is certainly something that we need to investigate a bit further because of how important it is not only in an SEO way but also from the perspective of web design.
As we said, the bounce rate refers to the percentage of people that visit your website and then only checks out one page before leaving. From an SEO perspective, this is a major problem as it is then taken as meaning that your website is actually quite boring or else people would not just leave. In other words, it is best that you look closely at the design of your page to make sure that those visitors feel as if they have something to hang around for.
Now, there are a number of ways in which you can improve your bounce rate and yet we need to begin by thinking about one important thing, perhaps you are getting the wrong people to your website?
Yes, this is entirely possible and it makes a great deal of sense that if people are finding your website that do not really have any kind of an interest in what you are doing, then of course they are going to just click off almost immediately.
This can come down to the wrong type of SEO being done or the wrong keywords being used to draw people in so clearly changes have to be made.
However, there are a number of other methods that can be employed that should reduce this bounce rate quite considerably.
1. Provide clear navigation.
This is important because if people are struggling to find out how to move around your website then why would they then put themselves through that pressure of wondering where to go next? This only encourages people to just visit the one page simply because they do not understand how to move around. By providing clear navigation, rather than trying to be too clever, it reduces the chances of this happening.
2. The speed has a role to play.
People are seen as being less patient now when it comes to a website loading. In other words, if your site is slow then those visitors are not going to hang around too long before they are clicking to go elsewhere. We always appear to be in a rush so it is important to keep that in mind especially with the home page because if it is too complex and too heavy then it is best to change it.
3. Poor design is not a positive thing.
Perhaps due to the sheer choice of websites that are out there, people are now less likely to be willing to put up with a website that has a poor design. Now, we are not just talking about the layout but in actual fact we are referring to absolutely everything that then makes up the user experience. It is known that people make up their mind about your website within seconds of landing there so if their first impression is not positive, then what are they going to do? Obviously it is impossible for everybody to be happy with it, but if your bounce rate is far too high then perhaps a re-design is in order.
4. Consider mobile ready.
The final point that we are going to quickly discuss that can have an impact on your bounce rate is whether or not your site is actually mobile ready. Think about it for a moment. If your site is not going to work on smartphones or tablets then obviously people are going to just click off straight away. You should by all accounts have a responsive design in order to deal with this and if you do not, then we suggest that you change that immediately.
The point that we are trying to make here regarding the bounce rate is that it is all about that important first impression. You want people to be able to land on your home page, know what you are about and also where they have to go in order to get the answers to the questions that they are seeking. If they feel as if they have landed up against a rather plain and boring brick wall then they have no other option but to just leave without giving you the opportunity to convince them otherwise.