New Year. New Look
02 February, 2021
Webfoot is proud to announce that it has launched its newly redesigned website.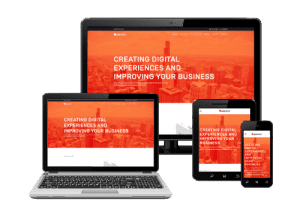 How long has it been since you last made changes to your website or even added new content? The ever changing search algorithms know. Do you know if you do not change content, design, or the structure of your website on a continual schedule you become less relevant to the search engines and in turn you are found less often when paying customers are looking for your particular services or products. Our website at Webfoot is no different so we have just completed our new website redesign with all the current and latest enhancements.
Is It Time For You To Redesign?
To stay current and keep a fresh look your site should be changed or redesigned every 12 to 24 months. This may sound rather often but to keep pace with the ever changing web it is important to stay relevant and noticed by the search engines. Is your site mobile friendly? Do you know that the SEO algorithms used by Google and others change a few times a year? Are the latest security updates applied to your site? To keep up with the always changing requirements for a successful website is a full time job. Are you working full time on your site? Today's business world is online and your website is impacting your business. It is up to you whether that impact is helping or hurting. If it has been some time since you last updated or redesigned your site call now and trust the proven experts at Webfoot Designs to get your website back in business.