Why You Need to Opt for Responsive Web Design
02 February, 2021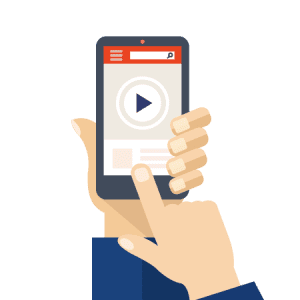 It would be wrong to suggest that 'responsive web design' is a buzz term because it has now been around for two years and ever since Google made a huge shift towards mobile and tablet usage. However, there are still various websites that just do not incorporate this into its design and that, in this day and age, is a major sin.
Now, just for those few that may still be unaware as to what this means, it's basically design that can be viewed on any device and the design will fit their screen. This was a huge change when it came out because prior to that, people with access to the Internet via their phones were left with having to scroll all over the page simply because things just wouldn't fit.
That has all changed now, and there are a number of reasons as to why this approach has to be adopted by you for your very own website.
It Helps Your SEO.
Anything that is beneficial to your SEO attempts has to be adopted by you especially when you consider that Google changed things so that your website would be downgraded in search results via tablets and smartphones.
If your site uses this responsive web design, then your organic search traffic should increase as you will surpass those websites that are competition to you but where they have not adopted this approach at this time. Considering the difference that just a few places can make to the traffic you receive, this is something that is well worth thinking about.
It Increases Your Market.
Another reason is that it is going to increase your market as you are no longer excluding people simply because of the device that they are using.
Who would stay on a website via their smartphone when all they see are a jumble of words and images that just don't make sense. There is no chance that they will stay there on your website and attempt to scroll around when there are various websites offering the same thing and a more pleasant viewing experience.
Considering that it's getting to the point where the majority of traffic is going to be from tablets or smartphones, then ignoring it reduces your market and can you afford to do that?
It Boosts Sharing.
At the same time, the fact that your website becomes accessible to anybody, no matter the viewing device, is going to increase the chances of your content being shared since nobody is excluded. Also, using this design is going to save you money in the long-term. There's no longer any need to have one website for laptops and another one for mobile devices as it's all built into the same thing.
This then means that your completed site can be live in a shorter period of time as there is only the one set of rules, images, and content to deal with.
It Improves Usability.
Usability is one of the main things that is going to either make or break your website because if it's not good enough, then people will go elsewhere.
This is something that responsive web design excels at simply because it takes everybody into consideration and provides them with the exact same experience no matter their device. Exclusion is the complete opposite of usability and that's something worth keeping in mind when you are thinking about the design aspect.
Just think about your own feelings when you go to a website with your smartphone, as there's a pretty good chance you have done this, and how you react when things are just not working out the way you thought.
What do you do?
The chances are you become fed up and click off onto another website, so why would you not then make sure that your own website is not doing the same thing for other people?
It's not even as if it costs you a huge sum of money to have this design incorporated. It's all second nature since it was introduced two years ago and it's largely just assumed that this has to be included in the design brief.
Responsive web design was, at one point, seen as a potential passing fad, but it is certainly here to stay. If your website does not have this kind of design, then it's about time you put in the effort and got things changed. You will reap the rewards of doing so in next to no time and this alone will have made it all worth your while.