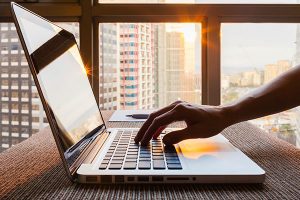 If you have never thought about blogging for your business, then you are probably not aware of the fact that you are doing yourself a huge injustice and making life harder than it has to be. Instead, by just producing a blog on a semi-regular basis it does mean that you are going to be able to benefit from a number of different things that will boost your business in the long term.
For example, people are unaware that business blogging is actually an extremely useful tool for boosting credibility of your business and that is something that can push you ahead of some of your competitors. Furthermore, it allows you to actually engage to a certain extent with the people that visit your website and this engagement can encourage them to then get in touch with you and decide  that they do indeed wish to interact.
However, there is a potential problem that we need to address for those individuals that are considering blogging because do it wrong and you will only make life harder.
Here are some mistakes to avoid:
1. Writing to nobody in particular.
The first thing that you must do is to make sure that you are actually writing to an audience and that you have an idea who is going to be reading it before you go ahead with the writing. What are going to be your demographics? What kind of points are you needing to put across with your posts? What do your readers expect to see? Understanding all of this is going to be key to you creating a post that actually has value to it or else there is no point in writing anything at all.
2. Avoiding stale topics.
Another key problem is when you write about a topic that is actually stale in nature. This is a major problem because you are going to find it difficult to then engage with the audience as you have to capture their attention early on or they will simply navigate away and will have the completely wrong impression of your entire business just because of the topics that you have been blogging on.
3. Not giving them something of value.
Each blog post has to have some kind of value to people that are reading it as you have to make sure that by the end of it they feel that it was worth them spending their time checking out your post. In addition, that is going to make them feel as if they have to come back to see what else you have been blogging on and from that you are going to then be more likely to see them making some kind of contact with you in the future.
4. Writing too much.
For this, we have to look at the structure of your blog post because even that is going to play an important role in how your blog posts are perceived by the public. The last thing that you want is for your post to just be a block of text without it being structured correctly. It is also worth considering using lists, bullet points, or even images and video clips to spice things up and to make the entire thing that bit more interesting. Writing too much will mean that your post comes across as being difficult to read and, at times, even boring and that is one thing that you should avoid at all costs.
5. Giving nothing to share.
This ties in yet again with the idea of there having to be a point in your post because it is essential that you give people something that they would then like to share, or discuss in some way, with other people. This does not have to mean that they directly talk about your post, but rather it brings about an interest in something that you have written about that then opens up a discussion. The best part of this is that it does then often mean that the people they are talking to will ask about what was said and where they read it leading to you being able to increase the number of readers you have and do so virally.
Now, we are being honest here in saying that not everybody is going to become an absolute whiz at being a blogger on their business website, but do you want to know something that is extremely important? It is important that you have at least tried with a blog as that is better than nothing existing at all. Also, you should never just start a blog and then have large gaps between posts as that shows that you are not that concerned about it and this can reflect poorly on your entire business.
A business blog is going to reflect well on your company and that has to be the main aim of every company owner as blogging can be a key part of your marketing. Spend time getting it correct and see how it will benefit you in the long term.