Continuing the idea of what the next 12 months is going to entail for web design and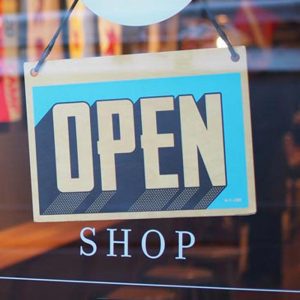 different aspects of Internet marketing, we are going to look at the kind of future that is predicted for e-commerce websites throughout 2017. This is clearly something that will be of interest to a number of people and we are not just talking about those that are looking at taking the leap into the e-commerce world. Instead, we are also thinking about those currently in the industry and who may wish to take advantage of the changes that are coming.
1. The Use of Chat Bots.
This is something that is really starting to appear and it is predicted that the use of chat bots is going to gain real momentum over the next 12 months. Basically, this means that a bot pops up on the screen and it becomes almost like a personal shopper for the visitor.
By interacting with the bot, it means that the customer is going to be in a better position to find the things that they are looking for and overall it will be making the entire shopping experience a bit more pleasant.
2. An Increase in Live Support.
This is different to the chat bot mentioned above as we are talking about an actual customer service representative rather than a bot. However, the idea is still the same in that the visitor is able to interact with someone from the website. This means they can deal with issues, orders, a whole host of things and that is why more websites are including software such as ZenDesk to make the entire process that bit easier.
This is something that can be easily implemented into your website and it is certainly one thing that you should give some serious consideration to. It has been shown in research that the average sale does increase as a direct result of this live support so the benefits of it do really outweigh the potential costs to you especially as it increases customer satisfaction.
3. Yet Another Increase in Mobile Usage.
Even though you will clearly be aware of the fact that mobile usage is always on the increase, it is known that there will be a huge push for it in 2017 with e-commerce. It is believed that the average person now goes to their smartphone more than 150 times a day and yet it is also understood that as little as 14% of e-commerce retailers are actually taking advantage of this.
With mobile usage, it is anticipated that there will be an increase in the number of websites that allow forms to be filled in automatically or the use of mobile money wallets. These should be incorporated into your e-commerce website as early as possible as the push is really towards helping individuals to have a better all-round experience when it comes to shopping online via their smartphones.
4. Using a Prime Like Experience.
There is no doubt that Amazon really changed the game of shopping online when they introduced their Prime package. The fact that people get faster deliver and better customer service in general has led to a huge number of people signing up each month just to get these rewards.
However, the rest of the online world has been slightly slow in catching up with this and that is one area that is going to change in the forthcoming 12 months.
Expect websites to be looking at ways to speed up delivery times and also the returns procedure to be made a lot easier. This is especially true for apparel websites where the number of returns remains predictably high due to the fact that people need to try on the clothing before they know if they like it. If people are then of the opinion that returning items is easy, then they are more likely to complete purchases in the first place.
5. The Impact of Social Selling.
You know that social media has a huge impact on marketing and advertising, but there is going to be a real push towards social selling in 2017.
This is where websites are going to really link up with the likes of their Instagram page but where people are taken from the images they post directly to the items so they can buy them. Now, you might be sitting thinking that this has already been done, but so many companies have been lagging behind and just hope that people go from a profile to their website. This is what is changing and there are several services out there that will help such as Curalate and Soldsie.
The thing that you have to remember with e-commerce is that this is something that is worth a huge amount of money. The entire time there is a need to keep trying to simplify the sales process and making life so much easier for your visitors. Anything that can improve their shopping experience really should be welcomed with open arms throughout 2017.