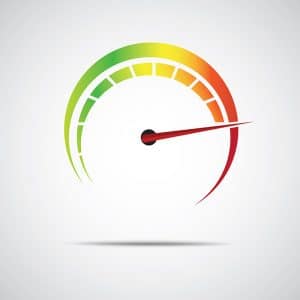 When it comes to you having your website it is one thing wanting something that is amazing to look at and capable of providing all of the information that you have deemed to be relevant, but there is something else that is perhaps even more important than the way it looks. That thing is the speed of the website and we are going to look at the reasons as to why this is so important.
The one thing that you can generally say about us humans is that we are often not the most patient species on the planet. We want things to happen now and to not sit around and wait for it as we get bored, irritated, and simply storm off and go elsewhere or do something different. Now, this also applies to websites and, to be honest, the problem is actually worse with websites than it is generally going to be elsewhere.
But why is it like this?
The problem is that we always feel that we are so busy that we hate to waste time. Also, we are aware that there are a number of websites out there for whatever it is that we are searching for that there is no reason for us to just be stuck on the one site as there are other options available. In other words, we hate the very idea of effectively being held captive by a website while we wait for it to load.
So, what is the outcome? Well, it has been shown in studies that if we do not see real progress being made with a website loading in a matter of seconds then we are very likely to just click off and go elsewhere. As a website owner that is going to result in you effectively having people just bouncing off your domain name and of course in this kind of situation you are not exactly going to be able to get the results that you expected from your site.
Overall this is going to have a profound impact on your bottom line and your business is going to suffer from a marketing and monetary perspective and that is hardly something that you want to have happening on a regular basis.
Often, the problem with load times is that people want to have this huge and elaborate website with all of the fancy bells and whistles as they mistakenly think that this is what people are looking for. They want the wow factor when somebody lands on their site, but what is the point in having the wow factor if it takes forever to load and nobody then sees it?
That in itself just does not make sense and it is clear that there has to be a balance between effective design and a short loading period.
This speed issue is a massive problem. In actual fact, the way in which we are now using our smartphones or tablets to access the Internet has only made matters worse. A study showed that as many as 73% of smartphone users have complained about the slow loading speed of websites and, as a result, they simply navigate away.
Now, imagine almost 3 out of every 4 people that load your URL not even bothering to wait for the page to load as it is just taking too long. How is that going to affect your business?
So, what do you do?
Well, the answer is actually easier than you think and it is all back to that key part, the website. You have to get honest and real with yourself and accept that having all of those fancy things is not all that it is cracked up to be. People are more interested in what you are trying to tell them and the information that they are looking for rather than whether or not some cool little gadget flies in on a spaceship and lands on a sunflower before the page opens up or some other crazy stuff like that.
Do yourself a favor and focus on the content. Focus on the navigation and making sure that all of the information that is relevant about your website is on there and is accessible. It is that information that is going to make your business and website a success and nothing else. It is not the cool design that takes an eternity to load.
All that we are saying here is that you need to put some more time and effort into thinking about the actual design and how it is going to work from a practical point of view. Also, you want to listen to your designer and if they say that something is going to be too heavy and take forever to load, then accept that this is going to be the case and take a different route instead.
Websites should be useful, informative, and still look good. They should not load slowly or else there is no point in having them.