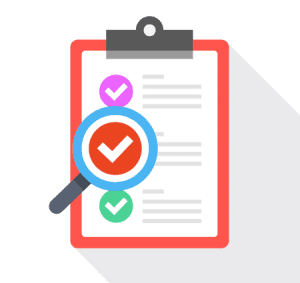 A new website has many problems to overcome. First, everybody else is way ahead of you, so you are going to have a mountain to climb just to get noticed. Second of all, there is the issue of SEO and simply not appearing anywhere on the radar. You may have even sat and thought about your potential budget, and yet there are often fears that it will not be enough to make a difference.
So, how do you deal with this situation without getting too depressed about it all?
Well, for us, the first port of call has to be establishing the appropriate SEO checklist for a brand new website. Yes, we just believe that there should be a number of different things that you do to really jump start your SEO campaign even though it may potentially be some time before you notice any difference in your rankings.
Set Up Google Analytics.
To kick things off, we strongly recommend setting up Google Analytics. This is where you will be able to look at all kinds of useful information connected to traffic and also conversion rates. This can be done even before your website is fully launched, so if there is a landing page, then get it added so you can get to grips with the data that you will then be receiving.
Google Search Console Verification.
Google search console is a completely free tool, so as it is going to cost you nothing then there is no reason for you to not go and sign up to it. By doing so, you will then be able to see how the different search engines actually view your website allowing you to then tweak your SEO campaigns in order to be viewed in a more favorable light.
Make Sure Your Website is Mobile Friendly.
Google is pushing mobile friendly websites, and if you are unsure as to whether or not your website is fine, then you might want to check out their mobile friendly test. This is available via the webmaster tools on Google, so you are going to need to sign up there and run your site. It will let you know if there are any issues that you then need to tackle before Google penalizes you.
Check Out Your Page Speed.
Page speed is not only a huge factor when it comes to SEO, but also in the way that people view your website with there being a reluctance to hang around while something loads. This means the bounce rate for your website can be high, so it makes sense to counteract this as much as possible. For this, look at using Google Page Speed Insights via their developer tools, and you are going to ideally want to have something rated at 80+.
Get to Grips with Your Keyword Analysis.
Keywords remain a huge part of any SEO campaign, so you need to make sure that you understand the role played by keyword analysis before you go any further. Search for niches, use Google Keyword Planner, and even check out the likes of Quora and Wikipedia for additional ideas of keywords. Also, remember to check the competition as this can determine the phrases that you will be aiming for due to the potential costs that will be involved.
Learn About Title Tags.
Even with all of the different changes to the search algorithm, one of the things that Google still loves has to be the title tag. With this, you need to include the keyword to really make it count, but at the same time it still has to make sense and relate to what comes below or else you lose the power that it held over the page.
Think About Outbound Links.
Outbound links are huge when it comes to SEO, but at the same time there is a very real need for you to be aware that the type of links and where they point to are just as important. You want to focus on authority websites as much as possible as you get more 'juice' in return for those links, so don't fall into the trap of just linking out to anywhere or you could be wasting your time.
Study the Backlinks of Your Competitor.
Finally, backlinks are important as they do largely determine where you appear on those search engine pages. However, you can be clever and spend some time studying the backlinks that your competitors have managed to accumulate allowing you to know the number, and also where they are pointing to. This information will then prove to be useful in any SEO strategy as you will know what you are up against in order to then beat them.
There are a whole host of different options and things that a new website should be prepared to do as part of their SEO campaign. However, there are certainly enough things to go on at this moment in time, and if you successfully implement them, then you can perhaps consider moving onto other areas to improve your position even further.