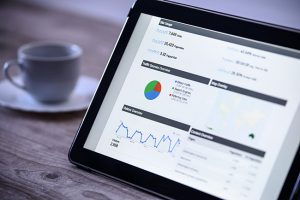 If you either already operate a blog or are intending to do so, then you may forget about using SEO in order to boost each and every post that you write. However, if this is indeed the case, then you are not alone and the difference that it could make to the exposure that your posts would then receive is astonishing.
This becomes an even bigger problem when the blog part of your website is not even the main reason for it existing. People will tend to focus on other aspects of the website and all of their SEO work will go on the home page and even the 'about us' page. The blog is left alone, but then even if you are planning on changing how you approach it and incorporating some optimization, how do you do it? Well, it is all too easy to go wrong if you are not careful.
1. Focus on just one or two keywords.
The first thing to consider is that you should not overdo the keywords that you then focus on. Instead, it is best to look at concentrating on just one or two keywords and no more. You can then have slight variations in how they are included in your post so you can play around, but the actual core keywords should be limited.
Trying to include too many different keywords is only going to lead to your post looking rather disjointed and it will be difficult to keep it on track if your mind is pretty much entirely focused on trying to include those keywords.
2. Consider long-tail keywords.
One thing that has changed is that people are becoming better at searching using rather extended terms. This means that they really do know what they are looking for and they seek to get as precise an answer as possible. It used to be the case that people were often rather generic when they were searching.
From your perspective, you should take those one or two keywords that you have decided to focus on and look at the ways in which people are using them in order to carry out searches. It is then in your best interest to look at how to incorporate them into each and every blog post. Remember, this is going to really boost your organic search results for each and every topic that you are blogging about.
3. Remember the images.
A lot of people also include images when they are writing their blog posts, and if this is what you are doing then you should not miss them out when it comes to SEO. For this, you have to go ahead and make sure that the ALT Image tags are included since even that can boost the way in which people pick up your posts.
You must remember that search engines cannot really search for those images directly and they focus on using words as tags. If you do not do this, then they will not be able to pick up on them and you will then be missing out on some extra traffic.
4. You can include the meta tags.
If you are using the likes of WordPress, then you will have the option to include some plugins that help with SEO and you need to go ahead and use them to your advantage as often as possible. Yoast is certainly one of the most popular and this has been shown to help boost awareness of blog posts and yet the crazy thing is that a lot of individuals might install it, but they will then not bother actually doing it.
This is sheer madness because all you have to do is basically complete the different boxes that come with each page or post that you are creating and it pretty much does everything for you. Now, if it is that simple then why would you want to just not do it because of being lazy?
Blog posts are knowing to play an important role in the development of a website and increasing awareness of what you are all about. More and more businesses are being tempted into running a blog as a direct result of this and we are not just talking about major companies either. Anybody can do this and your blog posts do not even have to be that long. However, regularity is certainly important so even if you do one post every single week then you are going to benefit from it.
At the end of the day, drop that idea of just putting up a post and leaving it for anybody to find. You have to take the post to those people that will be most interested in what you are talking about and how are they going to find you in the sea of posts that are out there on the Internet if you do not give them what they are looking for.